Welcome to Hottap.com
---
Hottap.com offers fast, qoutes, mobilization, and a job completed right the 1st time.
This give you the piece of mind that your job is in great hands!
INTERNATIONAL FLOW TECHNOLOGIES (IFT)
We at IFT have been serving the Americas and the World for over 37+ years by providing pipeline solutions. Our services include emergency responses requiring turn-key bypassing of pipelines, hot tapping, line stopping, pipe freezing and/or valve installation services. IFT is capable of handling modifications to most piping systems. Our specialty is replacing and adding new valves to existing systems, without interrupting service, and wet tapping butterfly valves. These solutions are led by a team of technicians using innovative techniques that have helped define the industry.

* Hot Tapping Services
* Line Stopping Services
* Pipe Freezing Services
* Valve Inserting Services
* Emergency response for turn-key bypassing of pipelines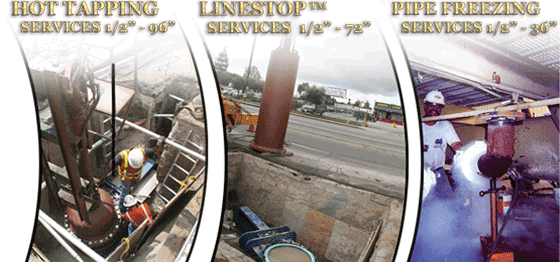 Office hours
Mon - Friday
7:30 – 5:00 Central time
---